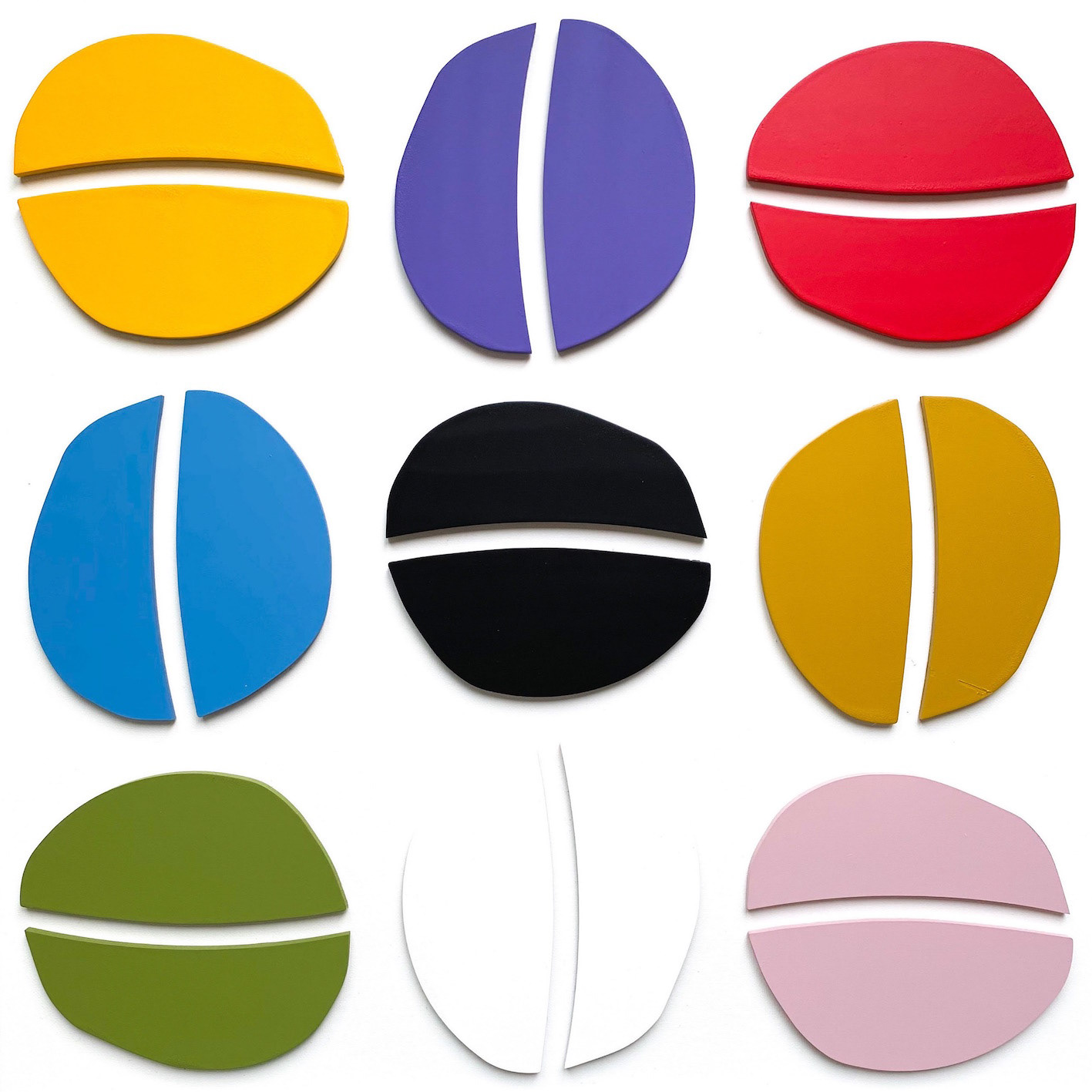 Anto is a contemporary artist looking at

society

,
fascinated by its cultural, scientific and anthropological changes.
she translates this complexity into an

essential

,
two-dimensional style, with a typical black outline as her trademark.
Linked to the all-one concept is the principle for making Anto works
into

pieces

and creating others starting from very important pieces,
to emphasize them and their meaning.
works are so conceptually and physically linked to each others
following her instinct and emotions they cause,
anto links concept of

physics

,

history

,

chemistry

and

literature

,
complex themes or simply not so shared by the media
eyes

are the absolute protagonists of her woks
on the stylistic, expressive and narrative level,
perfect metaphor for our relationship with the world and with ourselves
works are characterized by an apparent simplicity and a

two-dimensionality 
that moves from their connotation space-time, making them immortal.
the black stroke gives, by contrast, a sense of finish,
customizing the style and rendering it recognizable

Anto

è un'artista contemporanea con lo sguardo rivolto alla società

,
colta nei suoi mutamenti culturali, scientifici e antropologici,
una complessità resa intuitiva dal suo stile essenziale

,
bidimensionale e dal caratteristico tratto nero.
Legato al concetto del tutto-uno è il principio per cui fa

a pezzi

le sue opere
e ne crea altre partendo da pezzi per lei molto importanti,
per enfatizzarli e sottolinearne il significato.
Le opere risultano così concettualmente e fisicamente legate le une alle altre.
seguendo  l'istinto e le emozioni che provocano,
lega nozioni di fisica

,

storia

,

chimica

,
temi complessi o semplicemente poco condivisi dai media
protagonisti assoluti delle sue opere sono gli

occhi

,
sul piano stilistico, espressivo e narrativo,
metafora perfetta del nostro rapporto con il mondo e con noi stessi
le opere sono caratterizzate da un'apparente semplicità e da una

bidimensionalità
che le sposta dalla loro connotazione spazio temporale, rendendole immortali.
il tratto nero conferisce, al contrario, un senso di finito,
personalizzando lo stile e rendendolo riconoscibile.