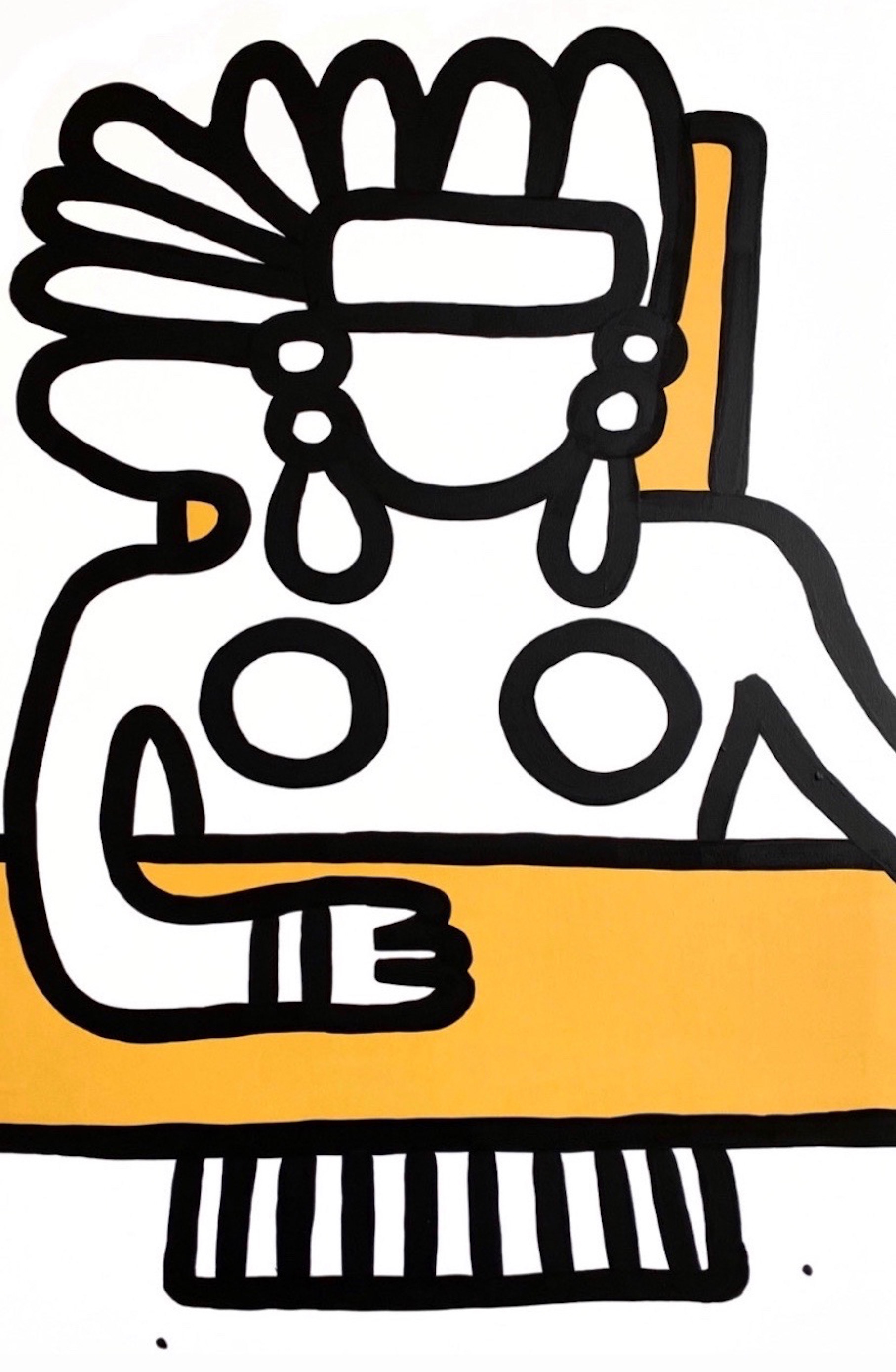 D E A 
64 X 98 
acrylic on canvas
what do an Aztec Goddess, Jesus and a Fish-man have in common?
history .. the goddess of fertility, representing the American Indians
and with a barcode as a skirt, is seated in Giovanni's place holding Jesus' hand
without shame, without censorship
different Gods,Christians and Pagans eating at the same table
and talking about the same stories.   Anto

cos' hanno in comune una Dea Azteca, Gesù e un Uomo-Pesce?
la storia ..  la Dea della fertilità, che qui rappresenta gli Indiani d'America e
ha un codice a barre come gonna, è seduta al posto di Giovanni
e tiene la mano a Gesù senza vergogna, senza censura
Dei diversi, cristiani e pagani mangiano alla stessa tavola e parlano delle stesse storie.  Anto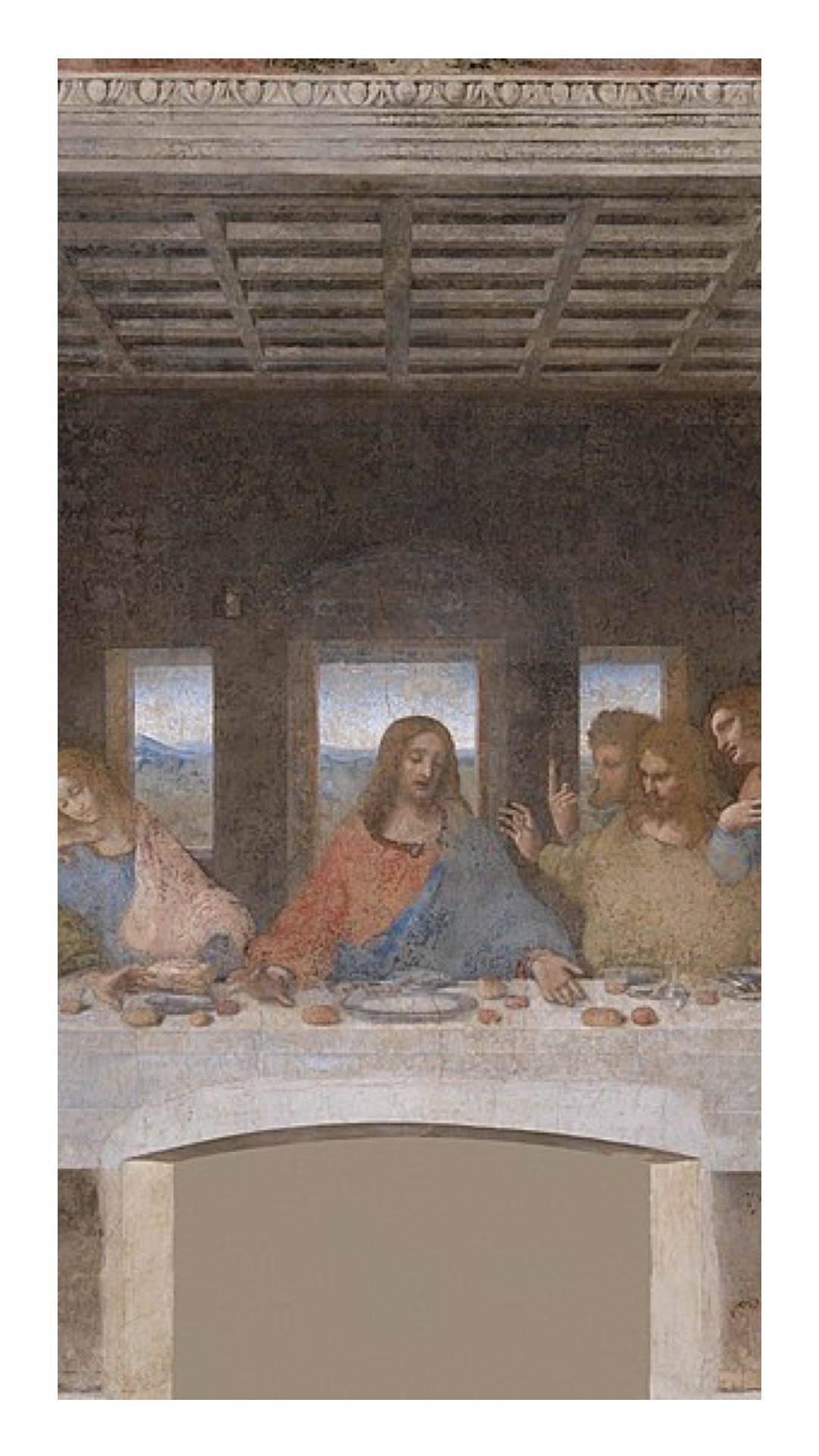 Last Supper, Leonardo da Vinci, 1498 Milan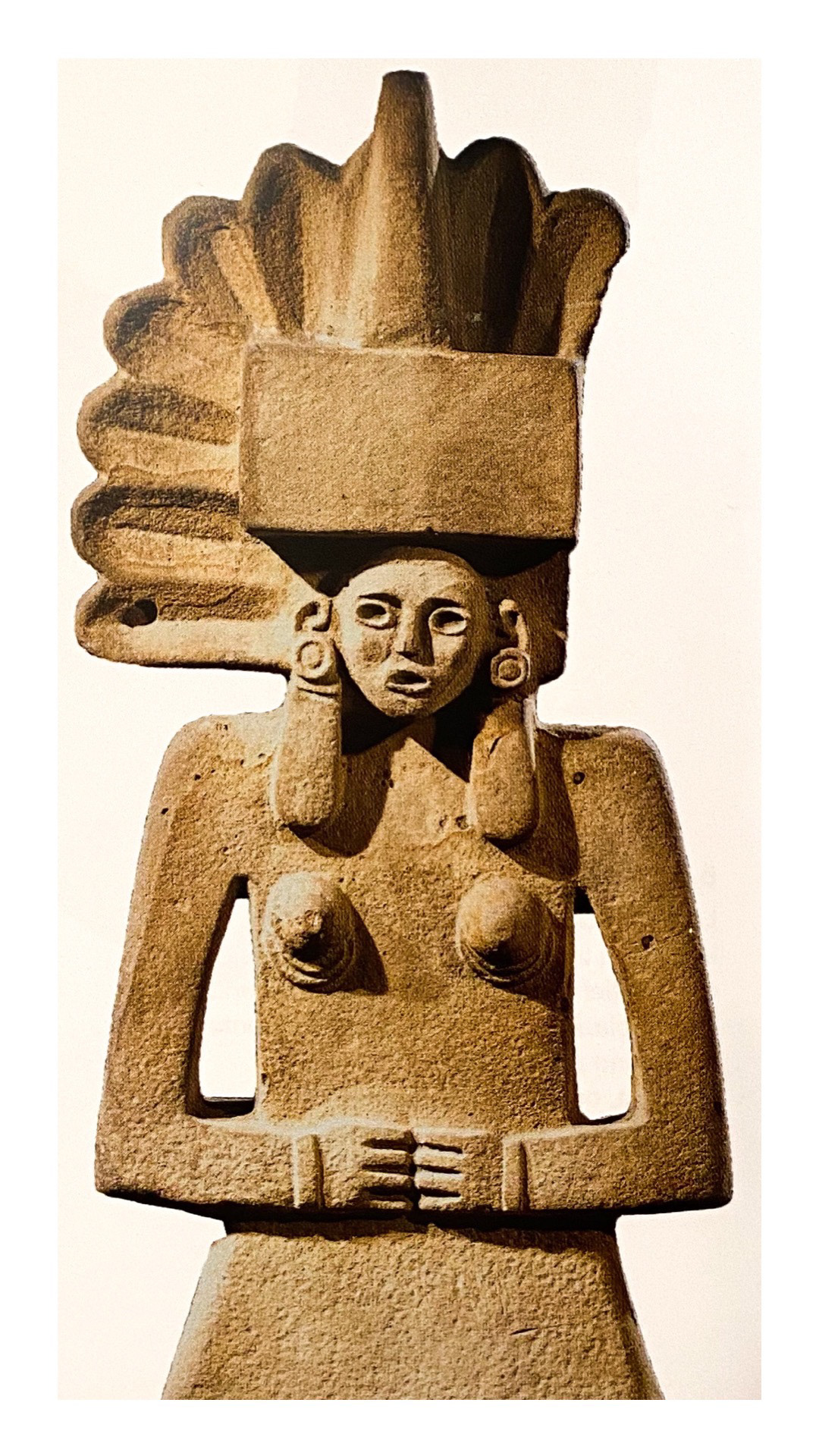 Aztec Goddess Tiazolteoti, 1500 BC British Museum